Stay Connected: Five Easy Suggestions for Effective Communication with Employees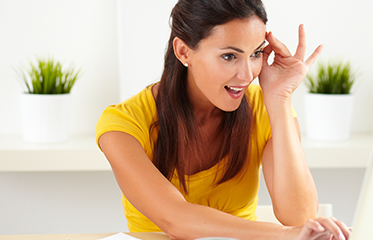 No matter your industry, effective communication with your employees is essential.

Unlocking the potential of your business is largely dependent on the connections you have with your employees.

An enthusiastic, loyal team who bring their best ideas, efforts and energy to the workplace is something that cannot be bought: it has to be built.
Here are five simple and effective ways to stay connected to your employees:
1.     Meet Face to Face Regularly
We all know the importance of having regular one-on-one meetings with our clients. Sometimes they can be a bit of a mission, but we can all agree that face-to-face meetings help us understand our clients better and build invaluable rapport with them.

When it comes to our employees, it should be no different.

Make time to connect with your employees on a regular basis, where possible. Job satisfaction should always be high up on the agenda for both you and your staff. Face-to-face meetings trump emails every time.
2.     Be Available
If you are too busy to lend an ear to an employee's concerns, then there's likely a problem with your time management. If an employee needs to connect, run an idea by you, or needs counselling, be available for them.

Putting them first wherever you can will build trust and strengthen lines of communication. Even if it means switching up a meeting or two, always try and be available for your staff.

After all, they are the ones who really keep the cogs turning and the income rolling in.
3.     Be Visible
Hopefully you're not one of those "Batman-type" bosses who hide in the dark corners of their office and only come out at night. If you want to stay connected with your employees, you need to be visible.

As tempting as it might be to eat lunch at your desk behind closed doors, why not join your employees in the canteen for lunch once a week? They will get to see you in a different light (i.e.: out of boss-mode) and making that time to connect shows them that their role is important to you.
4.     Keep Them Informed
Believe it or not, your employees like to know the goings-on of the business. Selective communication makes people feel like they are out of the loop regarding the business and their roles within it.

Newsletters, quick gatherings in the boardroom, maybe even a group Skype session if you're travelling are all great ways to keep your people in the loop. This will build trust and loyalty.
5.     Use Good Ol' Technology
When it comes to managing a large workforce, staying connected can be difficult. If you can't see each person face-to-face, it is so important to at least be able to reach them as quickly and as easily as possible, especially in an emergency. With the rapid growth of technology, staying in contact has never been easier.

There are flexible airtime packages available to make sure your employees are able to stay connected when they find themselves without airtime for emergency calls.

A flexible airtime package allows you to:
Ensure that staff can contact supervisors or managers in an emergency
Oversee and manage your staff's airtime spend
And vice versa
FlexiAir© from WOLA Mobile is a great product that allows clients to push prepaid airtime to their employees for work purposes and emergencies. WOLA Mobile then tracks, analyses and reports on staff airtime usage, allowing managers to have constant insight into airtime spend.

Combining the flexibility of prepaid with the convenience of a contract makes this product a must to ensure effective communication with your employees. We also love the fact that the cost of the service is free. Clients only pay for the airtime they use.
Wishing you great year ahead as you continue to build positive relationships with your employees